Friday, July 6, 2012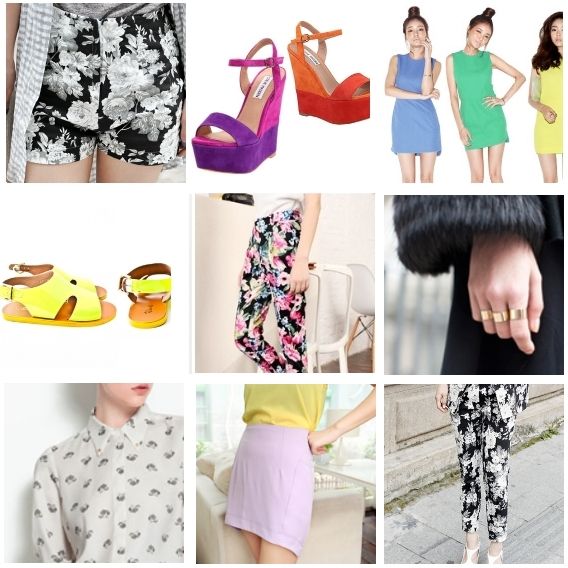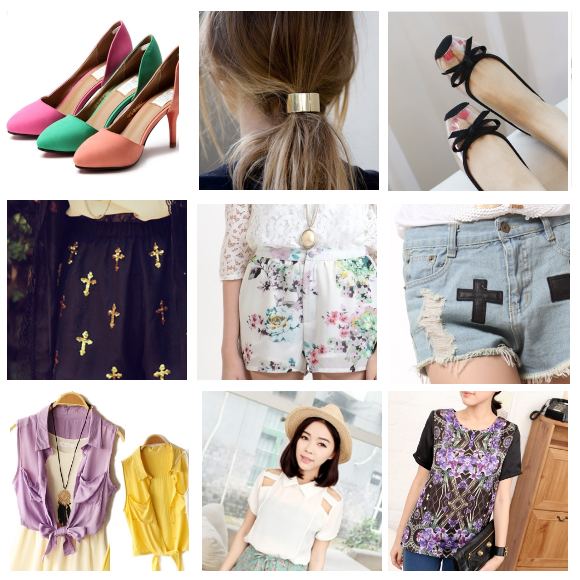 SHOP ELEVENTHPARADE
NEW ITEMS ADDED 5TH JULY!
Posted by

FLORENCE
at 10:54 AM
2 comments

Monday, July 2, 2012
Fatty's 22nd birthday was spent stuffing our faces with ramen ramen and more ramen. We couldn't think of anything better, because of the boy's mad love for ramen. Before I met Fatty I was more of a udon person, didn't much fancy ramen. But because Fatty love ramen so much, we've been going around SG conquering ramen restaurants. Up to date we've tried about 10-15 different ramen restaurants, shall do a post on our rankings some day (when i'm really bored haha). Anyway, so after some googling I decided to bring the boy to Tonkotsu King by Keisuke at Orchid Hotel, Ippudo at Mandarin Gallery and we also tried Keisuke Tokyo at Parco Marina Bay on another day.
Delivered his presents over, and he put on the shirt I bought him immediately haha.
Tonkotsu King was really really awesome, definitely one of the best we've had! Fatty couldn't stop raving over the soup base, their noodles were of awesome springy biong-biong texture and omg the hanjuku egg is seriously THE BEST. I'm drooling while thinking about it now, should've taken a photo of it. Plus they had a basket of free hard boiled eggs, a huge glass jar of spicy beansprouts and baby mayonnaise, all free flow. How cute is that? It's not just the ramen that's good, it's the entire ambience and setting that makes it very unique and tradtional. Not to mention, the pricing is very reasonable plus serving is quite big too!
My Original Tonkotsu and Fatty's Black Spicy Tonkotsu. Ohyes and i don't usually fancy Cha Shu but the ones they serve here are really good!
N

ext was Ippudo Ramen at Mandarin Gallery. We've been wanting to try this for the longest time, but the queue was always so long we nev

er have

the patience to wait. We did ha

ve

very high expectations for this ramen, judging from all the raves and how the price reflects "higher standards" as well. But nope, Ippudo is totally MEHHHHHHH. It might be due to personal preferences as Fatty & i prefer thicker and harder noodles, such that we'll always choose the hardest texture for all ramen. But for Ippudo, even after choosing HARD, the noodles turned out to be soft and soggy, not in the least bit springy nor chewy. And the worst thing was, being someone who loves her food salty, I actually felt very thirsty halfway through my bowl of ramen and realised it was due to the MSG. So besides having a soup base that ain't exactly very tasty, it was filled with too much MSG? So much for being the best ramen in Singapore.
Bought mini birthday cakes from Awfully Chocolate for the boy! He hates cakes, but surprisingly these chocolate cakes suit him well enough.
Birthday card I made the night before, impromtu pop-up card which took me nearly 2 hours to finish cos I had to google how to make a pop-up card (noob i know), watch a tutorial video lol and hunt down photos that Fatty wouldn't complain he look ugly in.
Our next stop was Keisuke Tokyo Ramen Dining at Parco Marina Bay. It's another outlet by Keisuke, the main one in SG which serves not only Tonkotsu ramens but also Shoyu, Shio and their special Crab Stock Ramen which Fatty tried. I tried the Shoyu, which was not bad but i definitely still prefer their Tonkotsu. Idk if it's because they have different chefs or maybe they specialize in different areas, but overall Fatty and i both prefered the Tonkotsu outlet at Orchid Hotel better.
My Shoyu ramen which was a tad too salty, and Fatty's Crab Stock ramen which he found alittle weird maybe because it wasn't the usual traditional kind of soup base. Their hanjuku eggs were still as awesome tho!
Drinks at SAUCE after dinner with the boy! Craving for their Chicken Quesadillas now, omnomnom.
Couple of random outfit shots to end the post with.
Posted by

FLORENCE
at 4:31 PM
6 comments